This week on the 25th of march was our third meet up of the year. This month a number of things took place.
– Whats been going on/admin
– What projects people are getting involved in
– Set up of mendel 90 3D printer and installation of software
– 3D Printing
– Laser cutting
One of the first things that took place was the set up of the mendel 90 and the installation on the software. A computer and place
were kindly provided by access space. Print run (https://github.com/kliment/Printrun), Arduino IDE (http://www.arduino.cc) as well as
one or two overs where the programs that where installed. After a bit of tinkering we got the printer working.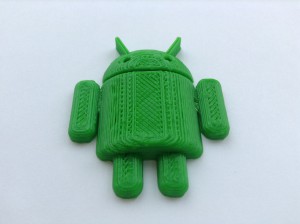 There was also the laser cutting, a fan plate for the coffee can filter (more to follow on this) was cut. This was the final version that was designed using ink scape. The fan plate has a 150mm diameter, a hole for the fan, screw holes, and space for a 16mm cable gland.