The Sheffield Hardware Hackers and Makers group have a build day on the Saturday of each month, and a evening meet up on the last Monday of every month. There will be no meet ups or build days in August because Acsess space is closed. Normal meet ups and build days will return in September.
At this months meet up of Sheffield Hardware Hackers and Makers we have had Laser Cutting, 3D Printing and more
With the laser cutting a sign was cut out that said "Sheffield Hardware Hackers and Makers" this sign was made to put over where the 3D printers where. The sign had the text engraved on to the wood and the word Sheffield was cut out over the engraving.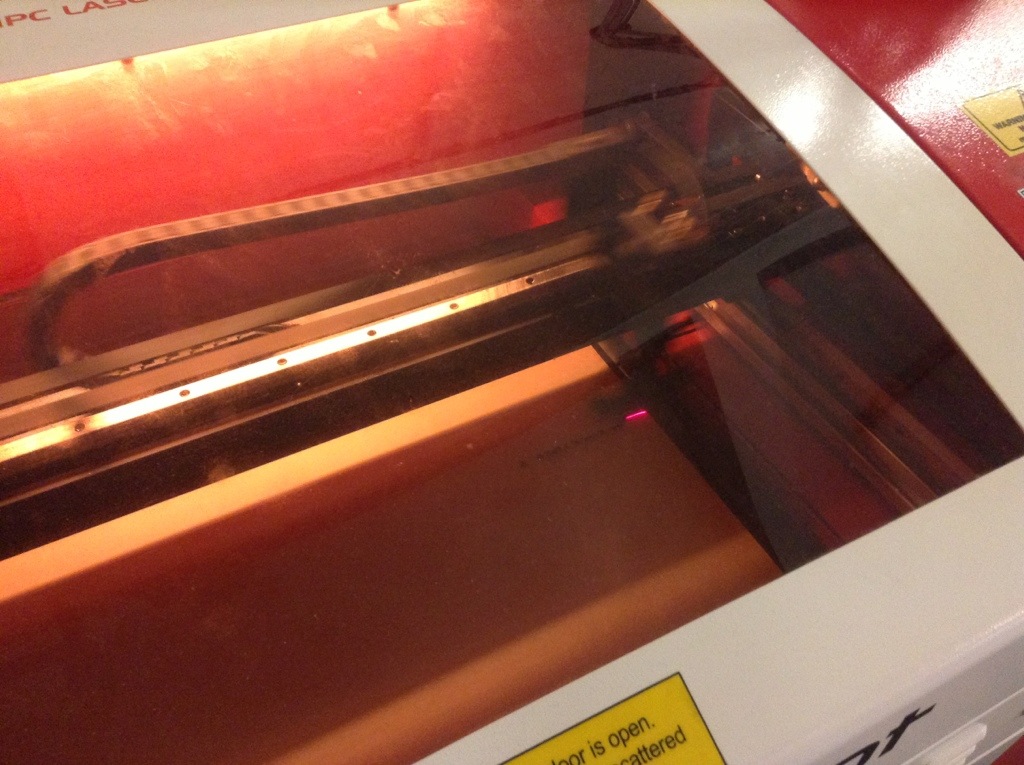 The sign being cut out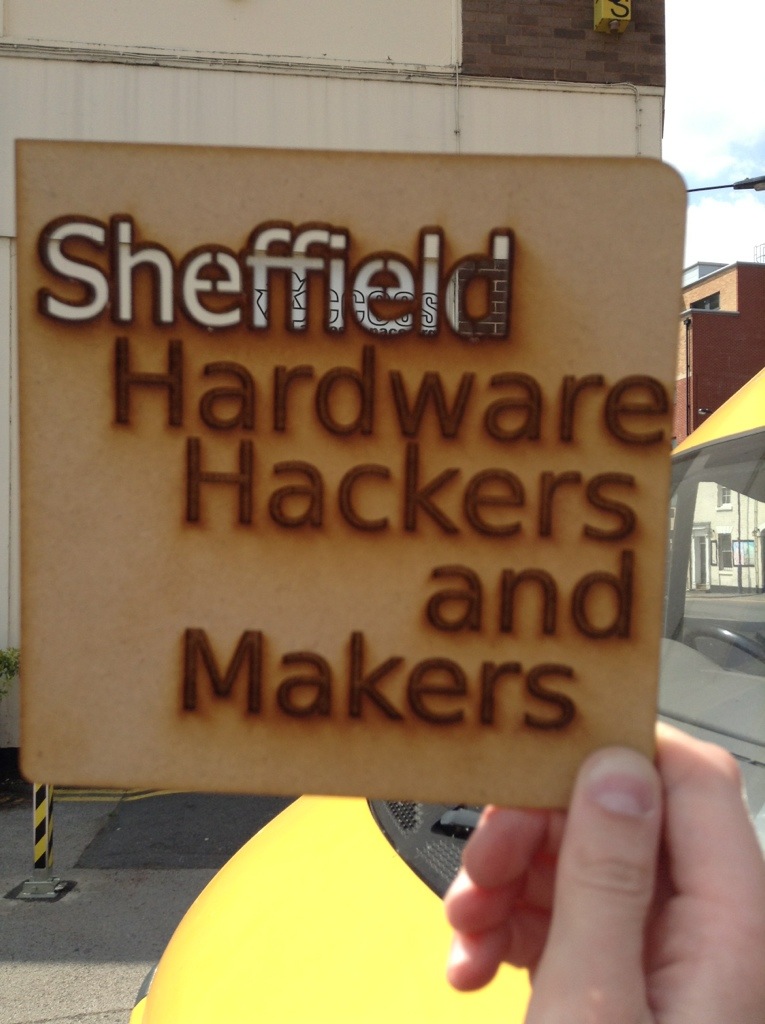 The finished product
The 3D Printing
With the 3D Printer we printed a small android logo. This was from a Gcode file, This was used as a test piece. In total Access space has three 3D Printers. It's own, and the two that the maker group brought over. Meany things have been printed on this printer, things like parts for other printers.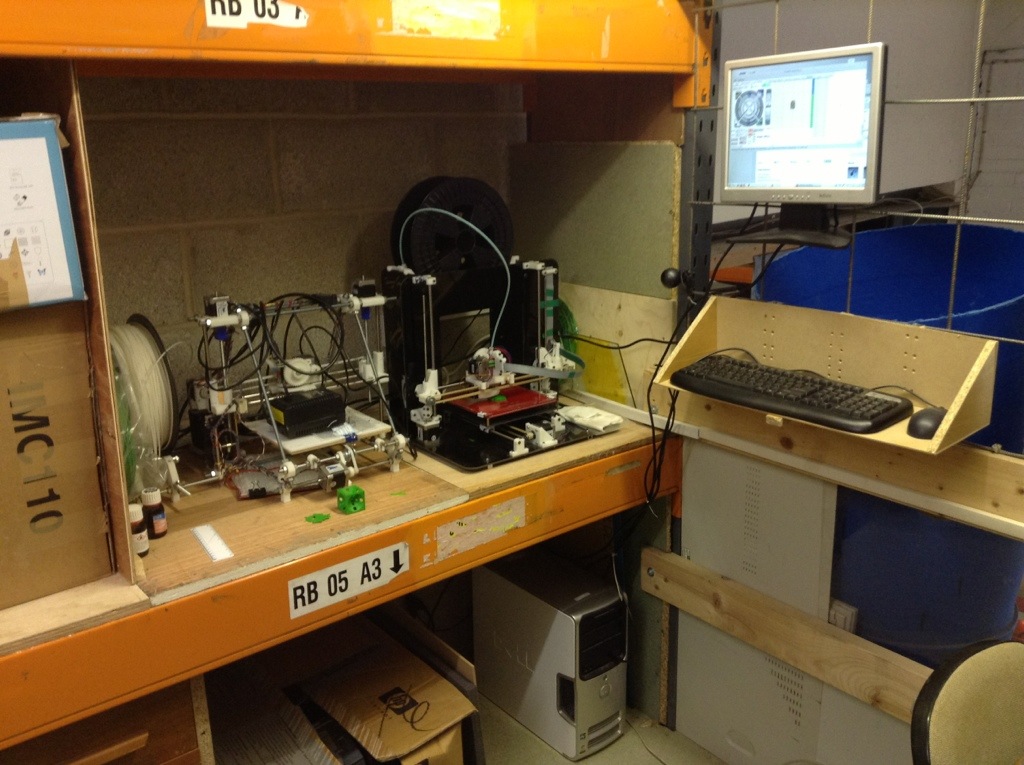 The setup of the 3D printers and one of them printing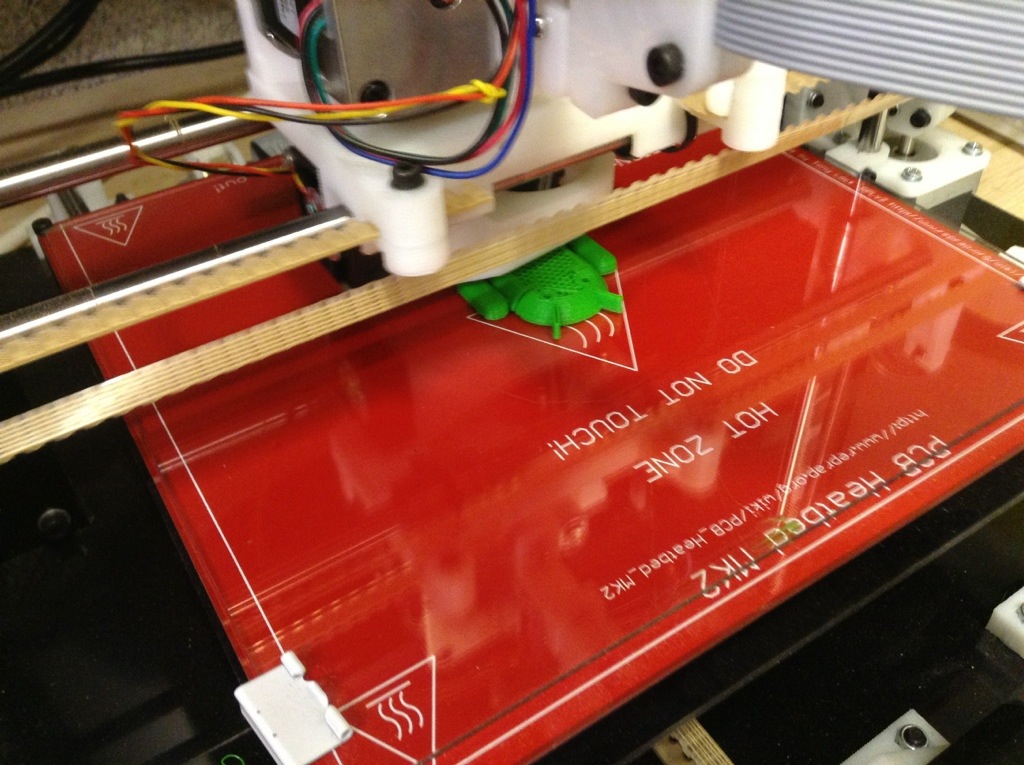 The print close up
In total the print took around 18 minutes to print.